Port O'Connor Texas Fishing Guide,Captain John Frankson is a full-time professional guide specializing in bay wade fishing,
drift fishing,wade fishing with artificials. John fishes Port O'Connor, San Antonio Bay, Matagorda Bay, Espiritu Santo Bay, and the Matagorda Island surf.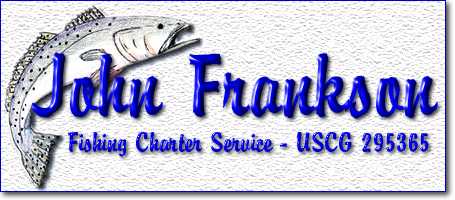 Reds & Specks in the Port O'Connor & Surrounding Bay Systems

Capt. John Frankson
P.O. Box 504
Port Lavaca, TX 77979
(361) 920-2962

E-mail: Loco@TSWF.com

You Are The 141732 Angler That Has Visited This Web Site.
Copyright TexasSaltwaterFishing.com 1996-2012
---
Copyright © Allison Royce and Associates. All Rights Reserved.
<!-texas saltwater fishing guides, texas saltwater fishing guides, texas saltwater fishing guides, texas saltwater fishing guides, texas saltwater fishing guides, texas saltwater fishing guides, texas saltwater fishing guides, texas saltwater fishing guides, texas saltwater fishing guides, texas saltwater fishing guides, texas saltwater fishing guides, texas saltwater fishing guides, texas saltwater fishing guides, fishing, fishing, fishing, fishing, fishing, fishing, fishing, fishing, fishing, fishing, fishing, fishing, fishing, fishing, fishing, fishing, fishing, fishing, fishing, fishing, fishing, fishing, fishing, fishing, fishing, fishing, fishing, fishing, fishing, fishing, fishing, fishing, fishing port o'connor texas, fishing port o'connor texas, fishing port o'connor texas, fishing port o'connor texas, fishing port o'connor texas, fishing port o'connor texas, fishing port o'connor texas, fishing port o'connor texas, fishing port o'connor texas, fishing port o'connor texas, fishing port o'connor texas, fishing port o'connor texas, fishing port o'connor texas, fishing port o'connor texas, fishing port o'connor texas, fishing port o'connor texas, fishing port o'connor texas, fishing port o'connor texas, fishing port o'connor texas, fishing port o'connor texas, fishing port o'connor texas, gulf coast fishing, gulf coast fishing, gulf coast fishing, gulf coast fishing, gulf coast fishing, gulf coast fishing, gulf coast fishing, gulf coast fishing, gulf coast fishing, gulf coast fishing, gulf coast fishing, gulf coast fishing, gulf coast fishing, gulf coast fishing, gulf coast fishing, gulf coast fishing, gulf coast fishing, gulf coast fishing, gulf coast fishing, gulf coast fishing, gulf coast fishing, gulf coast fishing, gulf coast fishing, gulf coast fishing, gulf coast fishing, gulf coast fishing, gulf coast fishing, gulf coast fishing, gulf coast fishing, gulf coast fishing, gulf coast fishing, coastal bend guides, coastal bend guides, coastal bend guides, coastal bend guides, coastal bend guides, coastal bend guides, coastal bend guides, coastal bend guides, coastal bend guides, coastal bend guides, coastal bend guides, coastal bend guides, coastal bend guides, coastal bend guides, coastal bend guides, coastal bend guides, coastal bend guides, coastal bend guides, coastal bend guides, coastal bend guides, coastal bend guides, coastal bend guides, coastal bend guides, coastal bend guides, coastal bend guides, coastal bend guides, coastal bend guides, coastal bend guides, coastal bend guides, coastal bend guides, coastal bend guides, coastal bend guides, coastal bend guides, coastal bend guides, coastal bend guides, coastal bend guides, coastal bend guides, coastal bend guides, coastal bend guides, coastal bend guides, wade fishing for speckled trout, wade fishing for speckled trout, wade fishing for speckled trout, wade fishing for speckled trout, wade fishing for speckled trout, wade fishing for speckled trout, wade fishing for speckled trout, wade fishing for speckled trout, wade fishing for speckled trout, wade fishing for speckled trout, wade fishing for speckled trout, wade fishing for speckled trout, wade fishing for speckled trout, wade fishing for speckled trout, wade fishing for speckled trout, wade fishing for speckled trout, bay fishing for redfish, bay fishing for redfish, bay fishing for redfish, bay fishing for redfish, bay fishing for redfish, bay fishing for redfish, bay fishing for redfish, bay fishing for redfish, bay fishing for redfish, bay fishing for redfish, bay fishing for redfish, bay fishing for redfish, bay fishing for redfish, bay fishing for redfish, bay fishing for redfish, bay fishing for redfish, surf fishing, surf fishing, surf fishing, surf fishing, surf fishing, surf fishing, surf fishing, surf fishing, surf fishing, surf fishing, surf fishing, mariner saltwater team, mariner saltwater team, mariner saltwater team, mariner saltwater team, mariner saltwater team, mariner saltwater team, mariner saltwater team, mariner saltwater team, mariner saltwater team, mariner saltwater team, mariner saltwater team, mariner saltwater team, mariner saltwater team, mariner saltwater team, mariner saltwater team, mariner saltwater team, texas bay fishing guides, texas bay fishing guides, texas bay fishing guides, texas bay fishing guides, texas bay fishing guides, texas bay fishing guides, texas bay fishing guides, texas bay fishing guides, texas bay fishing guides, texas bay fishing guides, texas bay fishing guides, texas bay fishing guides, texas bay fishing guides, texas bay fishing guides, texas bay fishing guides, texas bay fishing guides, texas bay fishing guides, texas bay fishing guides, texas bay fishing guides, texas bay fishing guides, texas bay fishing guides, tran sport boats, tran sport boats, tran sport boats, tran sport boats, tran sport boats, tran sport boats, tran sport boats, tran sport boats, tran sport boats, tran sport boats, tran sport boats-->